Gambian trailblazer Sainabou Laye Ndure achieves historic feat, graduates from Oxford with MSc in Genomic Medicine
Sainabou Laye Ndure, a groundbreaking graduate from the University of Oxford, has accomplished a remarkable achievement as the first Gambian to be awarded the prestigious Africa Oxford Initiative Scholarship.
This scholarship secured her a spot among the first 21 students worldwide to be enrolled in the highly esteemed MSc program for Genomic Medicine at Oxford University.
In a heartwarming message following her graduation, Sainabou shared her awe-inspiring journey, emphasizing that her accomplishment is not just a personal victory but a triumph for Gambia and the entire African continent.
"Graduating from University of Oxford has been an exhilarating experience. Being the first Gambian to be awarded an Africa Oxford Initiative Scholarship to be part of the first 21 people worldwide to be enrolled in the MSc for Genomic Medicine at Oxford is a remarkable achievement," she said.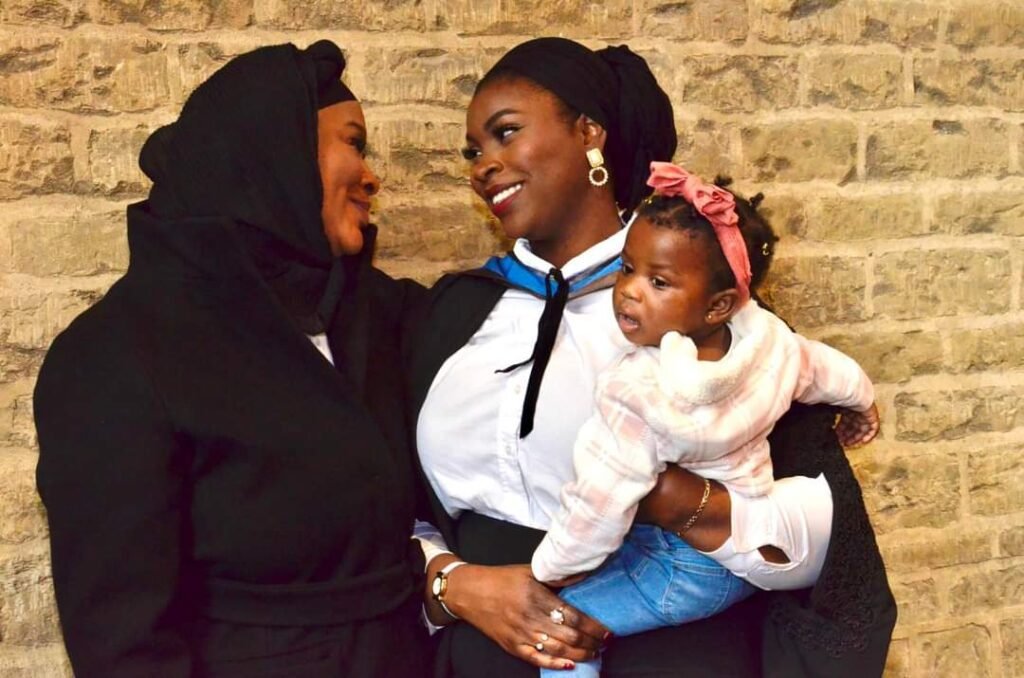 Her success showcases that individuals from Africa can excel on the global stage, breaking barriers and proving their capabilities.
Sainabou's journey to earning her MSc was nothing short of extraordinary.
She arrived at Oxford University while carrying the precious gift of life, being five months pregnant. Shortly after her first term exams, she gave birth to her child, which led her to complete 85% of her second term from home, managing the responsibilities of a newborn and birth complications.
Her MSc project was also tackled with resilience and flexibility, blending in-person and remote work. Even more impressively, she finished her thesis remotely from The Gambia while facing the loss of her mother just a week later, making her academic journey exceptionally challenging but filled with gratitude.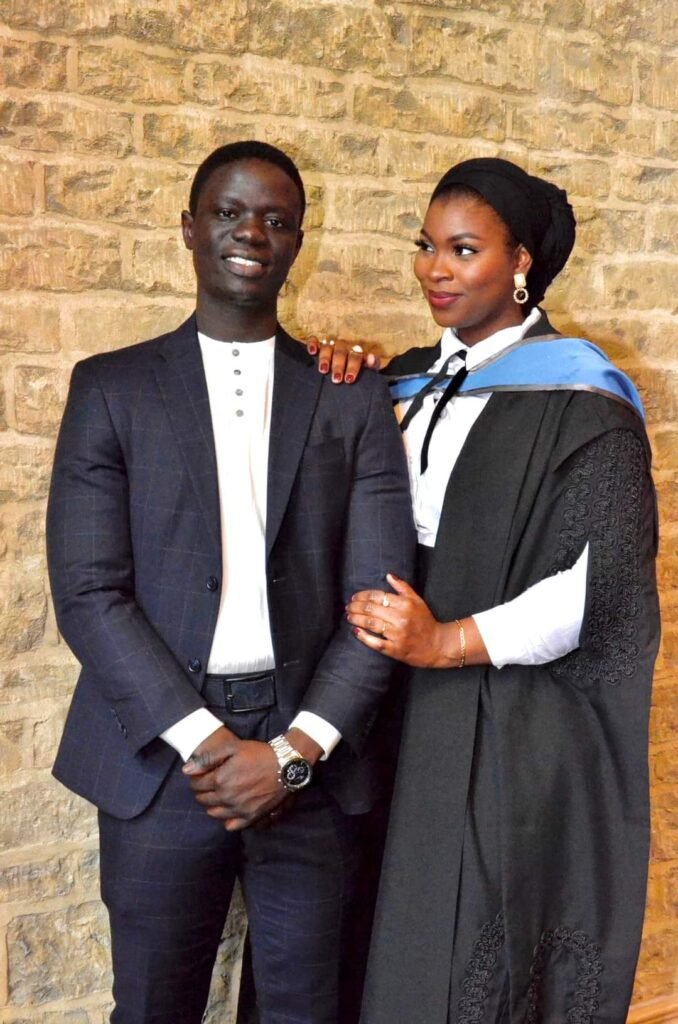 During her MSc program, Sainabou founded the "Human Genetics Awareness Association," an initiative aimed at raising awareness and eliminating stigma surrounding genetic diseases. The association is now officially registered in the Gambia, marking another significant achievement for this driven graduate.
Sainabou Laye Ndure acknowledges the unwavering support of her husband, Oms Saine Esq., who stood by her side throughout this arduous journey.
"A special thank you to my husband, Oms Saine Esq. for being impeccable ! He took every step of the journey with me and I cannot express enough gratitude to show the extent of love, grace and patience you have shown during this stage of our lives," she stated.
She expresses immense gratitude for the love, grace, and patience he demonstrated during this transformative phase of their lives.
In a touching tribute, Sainabou dedicates her MSc degree to her mother, Ida Laye Ndure, whose enduring love and support were constants throughout her academic pursuit.
Though her mother could not witness this momentous achievement, Sainabou believes her parents, including her father Abdoulie S Ndure, are smiling down from heaven, proud of her remarkable accomplishments.
"This degree is for my Mother Ida Laye Ndure. Whose unwavering support and love was experienced throughout my degree. I am heartbroken that you missed this moment. But I hope you and my father, Abdoulie S Ndure are smiling from Heaven," she remarked.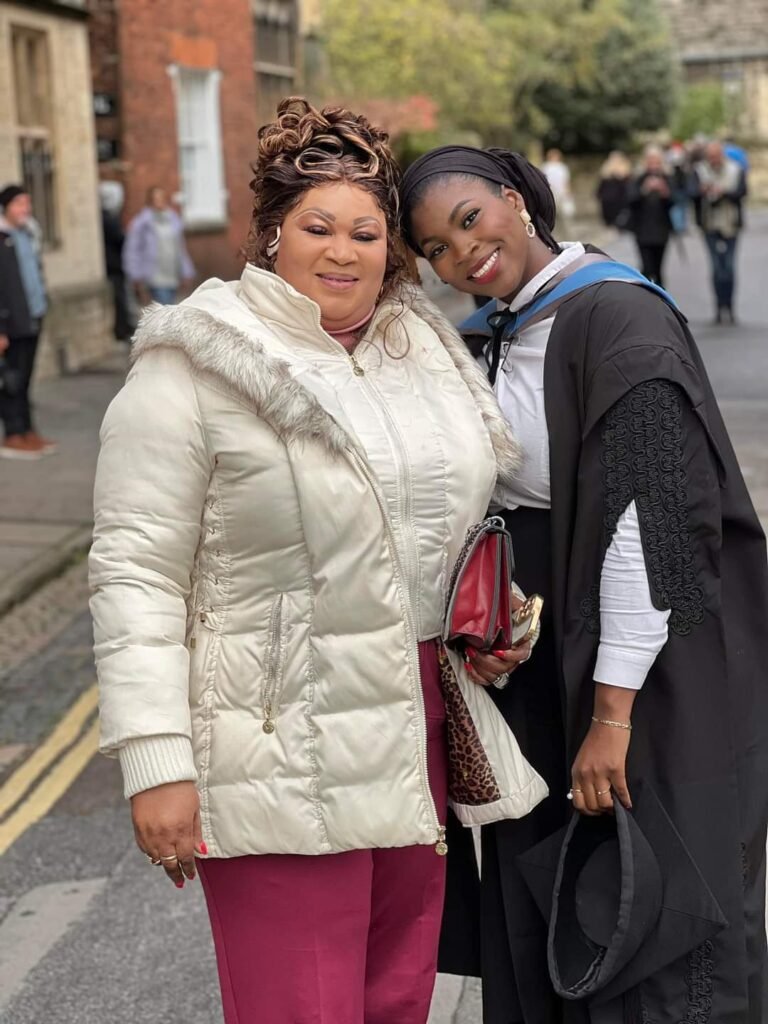 Sainabou Laye Ndure's graduation serves as an inspiration for all Gambians, demonstrating that there are opportunities to break barriers and leave a significant mark on the world stage.
Her journey exemplifies the power of determination, resilience, and unwavering support from loved ones, proving that with dedication and passion, one can achieve the highest of heights.